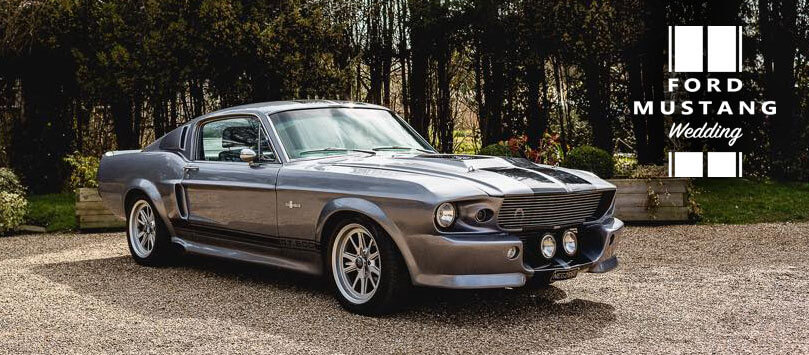 April 16, 2018 1:56 pm
When it comes to your wedding day you want everything to be perfect.
Not only that, but you want to have it exactly the way that you see it in your head. This can of course be very challenging, as you may have a great idea about what you want, but making it happen it is another matter!
That's why we just wanted to share this little story from one of our happy customers who got married in October 2017. Thanks to a good idea and a little vision, we were able to help Alexandria and Stuart make their wedding day as perfect as the image in their heads.
'It's not like we can have an Eleanor Mustang…'
When me and my fiancé originally spoke about wedding cars, I was dreaming of a beautiful vintage white Rolls Royce. However my partner Stuart had other ideas… I remember him saying 'I don't care what car we have, it's not like we can have an Eleanor Mustang!' (The mustang from gone in 60 seconds).
I then made it my mission to find one, to prove him wrong and show a little surprise on the day for everyone expecting a traditional car! I found Ford Mustang Wedding really easily and knew this idea was going to work! I booked it all without Stuart having any knowledge and it was done! However I'm rubbish at keeping things a secret or a surprise so the very next day (with a huge grin on my face) I told him what I'd booked!
Safe to say he basically let me have anything I wanted for the wedding from then on… including Jimmy Choo wedding shoes (however I politely declined – £600 on a pair of shoes!?!)
I was so lucky to have found the Ford Mustang Wedding website and to see him so happy makes it all worth while!
Alexandria & Stuart – 20th October 2017
You can book either of our stunning 67 Shelby GT500 'Eleanor' by checking out car #19 or car #67 on our site.
Categorised in: Shelby GT500 Eleanor
This post was written by Ben Smith